We're sorry to hear you want to delete your LiveHire account!
Before you go, did you know that you can set your profile to Connections only. This means your profile will only be visible to companies you're connected with. You can find this option by navigating to the drop-down box underneath your photo and selecting Connections Only.
You can also Disconnect from Talent Communities, which will mean your profile won't be visible with that company at all.
Still want to delete your profile? That's okay!
1. Go to your Settings, which can be found at the top right-hand corner drop-down menu under your name.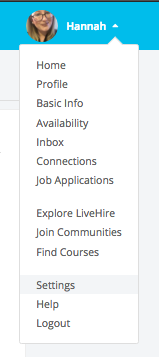 2. Select Close Account.

3. Let us know the reason you're leaving, enter your password and click Close My Account.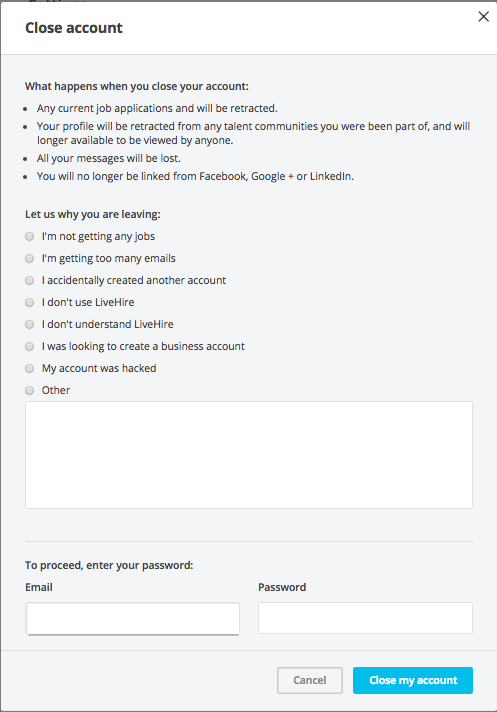 Don't remember your password? Reset it here!
Having troubles accessing your account or deleting your profile? Email us at support@livehire.com and we can delete your account on your behalf.