Changing your password is as easy as 1,2,3!
How to Change Your Password:
1. Click your name in the top right-hand corner.
2. Select Settings from the drop-down menu.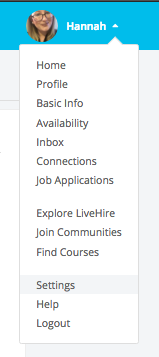 3. Under the heading Password, select Change Password.
4: Enter your current password and new password then click Change Password. 
Please note: In order to change your password you will need to know your current password. Forgot your current password? Reset it here.