The following ways to join Talent Communities work whether you already have a LiveHire profile or want to create one! Each Talent Community invitation will ask you to create a LiveHire profile or sign in with your existing account.
Joining a Talent Community through direct invitation:
The first way to join a Talent Community is through a direct invitation by the company itself. Companies invite workers to join their Talent Communities through email invites, social media, and company websites. Each of these platforms provide a link to join the Talent Community.
Joining a Talent Community through the website:
The second way to join a Talent Community is to look through our ever-growing list of Talent Communities on LiveHire and join yourself.
1. Login to your LiveHire profile via livehire.com/talent
2. Navigate to the drop-down in the top right hand corner and select Join Communities.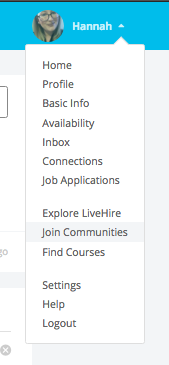 You'll then be taken to our list of Talent Communities.
3. Once you've found a Talent Community that you'd like to join, click on it and you'll be taken to the the Talent Community homepage.
If you already have a profile and you are logged in, your details will be pre-populated and you can click through the sections to check your details are up to date.
If you do not have a LiveHire profile, you can create one directly from this page by signing up with email, or with a social network login.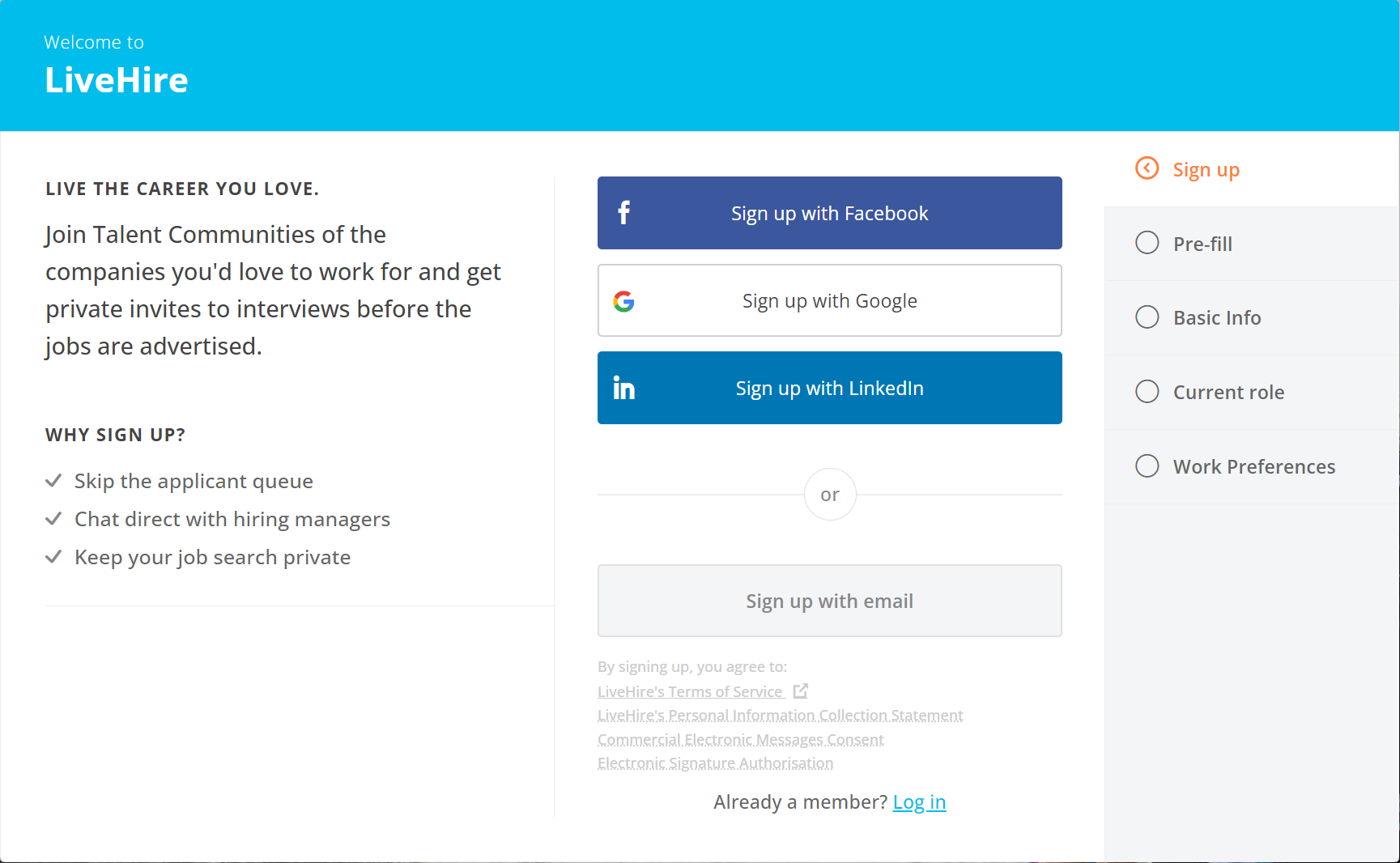 4. Once joined, you can view what companies you're connected to by navigating to Connections on the left hand side of your profile.